03/05/12 - 15h31
The 10 largest supermarket chains in Brazil
According to the last research made by the Brazilian Supermarket Association (Abras), the supermarket sector invoiced BRL 224.3 billions in 2011. About 56% of this amount went to the ten largest supermarket chains in Brazil. This article will give an overview of the top players in this segment.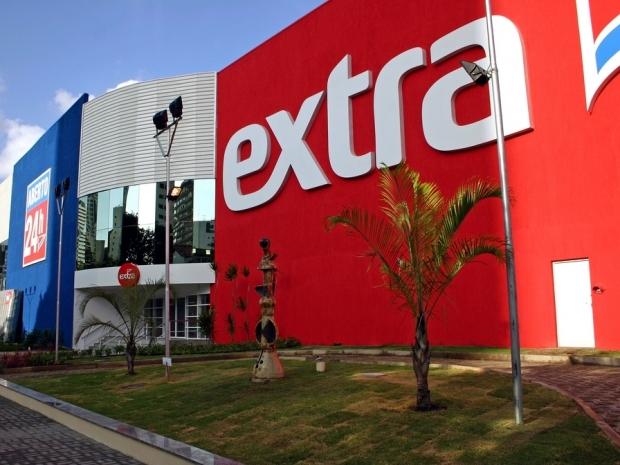 Image by Imprensa GPA
1 – Companhia Brasileira de Distribuição
The Grupo Pão de Açúcar was founded in 1948 by Valentim dos Santos Diniz. The company is currently commanded by his son, Abílio Diniz, and the French Grupo Casino.
The Group
Hypermarkets: Extra
Supermarkets: Extra, Pão de Açúcar, Sendas, CompreBem
Wholesales supermarket: Assaí Atacadista
Household Appliances: Casas Bahia, Ponto Frio
Brands
Qualitá, Casino, Taeq, Club des Sommeliers.
Numbers
Gross Revenue 2011: BRL 52,6 billion
Stores: 1571
2 – Carrefour Comércio e Indústria Ltda.
The French group came to Brazil in 1975, bringing the concept of hypermarket to the country.
The Group in Brazil
Hypermarkets: Carrefour, Carrefour Planet.
Supermartkets: Carrefour Bairro, Champion, Globi, GB Supermercados, GS, Norte, Gima, Artima, Dia %, Ed, Minipreço.
Convenience Stores: Carrefour Express, 5 minutes, 8 a HuiT, Marche Plus, Proxi, Sherpa, Dìperdì, Smile Market, Ok!, Contact GB, GB Express, Shopi.
Wholesales Supermarket: Atacadão
Carrefour Drogarias: Pharmacies
Carrefour Postos: Gas Stations
Carrefour Turismo: Tourism
Carrefour Empresarial: Business
Carrefour.com: Online store
Numbers
Gross Revenue 2011: BRL 28.7 billion
Stores: 500
3 – Wal-Mart Brasil Ltda.
This US giant came to Brazil in 1995. The group operates in 18 Brazilian states in the Northeast, Southeast, South and Central-Western regions, aside from the Federal District.
The Group in Brazil
Retail Supermarkets: Wal-Mart, BIG, Bom Preço, Mercadorama, Nacional, Todo Dia
Wholesales Supermarket: Maxxi Atacado
Pharmacies
Gas Stations
Photocenters
Restaurants
Coffee shops
Brands
Sentir Bem, Bom Preço, Great Value, Equate, Ekonomico, Campeiro, Top Chef, Member's Mark, Bakers&Chefs, Confiare, Select Edition, Simply Basic, George, 725, Athletic Work, Supertech, Ozark, Pro Works
Numbers
Gross Revenue 2011: BRL 23.4 billion
Stores: 521
4 – Cencosud Brasil Comercial Ltda.
Cencosud is a Chilean chain that acquired several Brazilian supermarket companies. In Brazil since 2007, the company has been showing a very aggressive growth plan in South America.
The Group in Brazil
Bretas: supermarket chain from Minas Gerais
G. Barbosa: supermarket chain from Pernambuco
Mercantil Rodrigues: supermarket chain from Minas Gerais
Prezunic: supermarket chain from Rio de Janeiro
Perini: a delicatessen from Pernambuco
Super Família
Cardoso Supermercados: supermarket chain from Bahia
Numbers
Gross Revenue 2011: BRL 6.2 billion
Stores: 152
5- Companhia Zaffari Comércio e Indústria
This Brazilian group was founded in 1960, in the state of Rio Grande do Sul. Until nowadays, the business remains under the command of its founders, the Zaffari family.
The Group
Zaffari Supermercados
Bourbon Shopping
Bourbon Supermercados
Numbers
Gross Revenue 2011: BRL 2,9 billion
Stores: 29
6 – Irmãos Muffato e Cia Ltda.
This Brazilian chain was founded in the early 1970s, by José Carlos Muffato. Based in the state of Paraná, this group is currently expanding to the countryside of São Paulo.
The Group
Super Muffato: Retail market

Muffato Max Atacado: Wholesale market

Muffato Max Auto Serviço

Shopping Total Ponta Grossa

Shopfato: sells electronics:

Super Muffato Autoposto: gas station

Unifato: a business university
Brands
Practic Casa: a domestic utensils line
Sunsit: products for outdoor activities
Splendore: a line of household appliances
Di Fatto: table, bath and bed
Vida Pet: cat and dog food
Exeway: pieces of luggage, scales, watches etc.
Numbers
Gross Revenue 2011: BRL 2,3 billion
Stores: 35
7 – A. Angeloni Cia Ltda.
The Angeloni Group is a Brazilian family business founded in 1958 by the brothers Antenor e Arnaldo Angeloni. The chain is strong in the Southern state of Santa Catarina but it is also expanding towards Paraná's market.
The Group
Angeloni Supermercados
Angeloni Supercenters
Farmácias Angeloni
Postos de Combustíveis Angeloni
Brands
Dona Helena: a line of flour and similar
Numbers
Gross Revenue 2011: BRL 2,16 billion
Stores: 23
8 – Condor Super Center Ltda
This Brazilian company was founded in 1974, by the young entrepreneur Joanir Zonta who commands the business to date. Dominating the market in the Paraná, the chain is present in 13 cities of the Southern state.
Numbers
Gross Revenue 2011: BRL 2.13 billion
Stores: 33
9 – DMA Distribuidora S/A
Founded in 1950, DMA Distribuidora is the largest food retail company in the states of Minas Gerais and Espírito Santo in number of stores and value of sales. The greater part of the company's stocks remains with its founders, the Nogueira family. The chain does not count with foreign participation in its capital.
The Group
Epa Supermercados: Operating in Minas Gerais and Espírito Santo, the network concentrates on the economic classes C, D and E.

Martplus: The concept of a differentiated supermarket model, focusing on economic consumers from A and B classes.

Viabrasil: a compact hypermarket network.
Numbers
Gross Revenue 2011: BRL 2.0 billion
Stores: 94
10 – Supermercados BH Comércio de Alimentos Ltda.
This Brazilian chain was inaugurated in 1996 by its partner-director Pedro Lourenço de Oliveira. BH Supermercados operates in several cities of Minas Gerais, being the second largest supermarket chain in this state.
Numbers
Gross revenue: BRL 1.9 billion
Stores: 112
Other Related Articles